Annual Spring Dance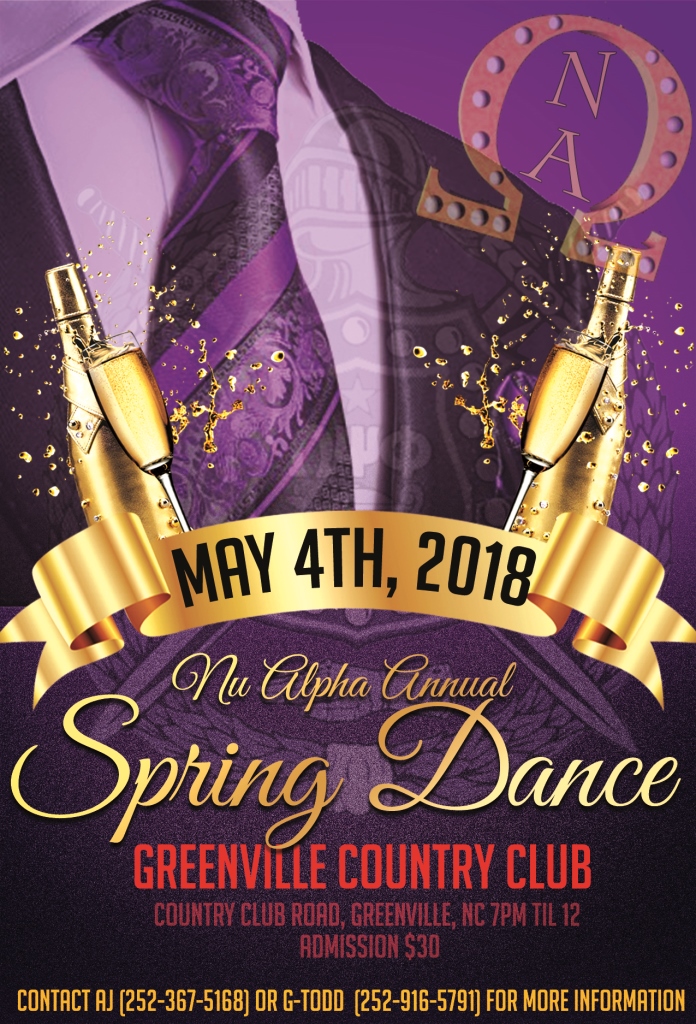 The Brothers of the Nu Alpha Chapter of Omega Psi Phi Fraternity, Inc. would like to invite you to our Annual Spring Dance on May 4, 2018, from 7pm til 12, at the Greenville Country Club.
All proceeds will go towards our Scholarship and Social Action endeavors. Thank you for your continued support!!
Contact AJ (252.367.5168) or G-TODD (252.916.5791) for more information.